Copyright 2014

Arrow Publications

"Books

that

      Behave" ™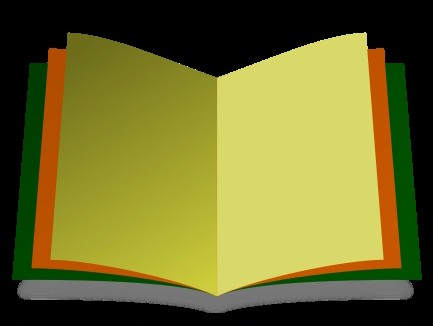 THE FOLLOWING IS THE AUTHOR'S PREFACE TO

SHORT SPIDER STRADDLES

     Readers of my books know that I always attempt to achieve several key goals in proposing option writing strategies: simplicity insofar as possible, ease of understanding through education and providing support information, and a turnkey system for implementation. The program presented in this book is no exception. In fact, even though it presents the use of a reasonably complex option strategy, it is by far the easiest strategy of all to implement in that it requires virtually no knowledge of investments other than some easy to follow mechanics of trading and the basic principles of options. It is extraordinarily straight-forward and requires no more than fifteen minutes per month. I have successfully utilized this strategy extensively myself.


This book will propose use of an investment idea I will refer to throughout as "Short Spider Straddles." I believe it will be demonstrated that this strategy can provide consistent double-digit annualized returns over time to investors who follow it precisely as outlined. While the utilization of a combination of uncovered puts and calls together would normally be considered an inherently high risk strategy, a case can be made that the specific use of the strategy outlined in this book can structure a program to be quite low risk when employed as indicated over a long period of time. I have authored six other books regarding various option writing strategies, all of which I personally employ. The reader, however, will want to study the data behind my belief that the strategy in this book is low risk and remarkably easy to implement rather than simply taking my word that it works. Therefore all of that data is provided. I would solicit any comments or questions regarding the assumptions, data and conclusions contained in this book, particularly from readers who would disagree with any of them. Such comments or questions may be directed to arrowpublications@cox.net.

The strategy presented here solely utilizes the practice of writing uncovered straddles…the simultaneous writing, or sale, of put and call options at the same strike price and with the same expiration date…on a broad-based Exchange Traded Fund (ETF) known as the Spiders Trust Series 1 (ticker symbol "SPY"). This ETF mirrors the performance of the highly diversified Standard & Poors® 500 Stock Index. A complete list of the stocks that comprise the S&P® 500 Index may be found by going on the Internet to
www.bloomberg.com
. Click on the "Market Data" tab at the top of the home page and select "Stocks" from the menu. Below "Movers by Index" on the page that appears, select "S&P 500."

SPY, with about $60 billion in assets, is the most actively traded ETF currently in existence, which also provides significant liquidity for option trading. This ETF was launched in 1992 and is the first ETF whose shares are still traded in the United States.

As Albert Einstein cautioned us, "Make everything as simple as possible, but not simpler." I intend to follow his directive. This book is not a primer on puts and calls, option writing, investing, or anything other than the specific information needed to implement this strategy.  A minimal amount of review about options is provided to facilitate implementation. For investors needing additional information about the Spiders ETF, conduct a search using your favorite Internet search engine for "SPY Spiders ETF" and you will have thousands of links from which to choose. Investors needing more specific detail about the benefits and mechanics involved in call writing, put writing, ETFs, use of margin, combination writing (of which straddles are a specific kind), technical analysis, use of brokerage accounts, income tax consequences of option writing and many of the strategies associated with the writing of put and call options, I would call your attention to the following books by this author in addition to other books on these subjects:
Covered Call Writing Demystified: Double-Digit Returns on Stocks in a     Slower Growth Market for the Conservative Investor (ISBN 0-9715514-0-5)

Covered Call Writing with Exchange Traded Funds: Double-Digit Returns,      Diversification,  Downside Protection (ISBN 0-9715514-2-1)

Covered Call Writing with Qs and Diamonds: Double-Digit Returns on      Ready-Made Portfolios (ISBN 0-9715514-3-X)

Put Option Writing Demystified: Earn Double-Digit Cash Returns While Waiting to Buy Stocks at a Discount (ISBN 0-9715514-4-8)

Writing Uncovered Put and Call Combinations: Earn Two Option Premiums from One Margin Requirement on Individual Stocks and Exchange Traded Funds (ETFs) Without Owning Them (ISBN 0-9715514-6-4)

Put and Call Option Writing for the Investment Advisor and Financial Planner:   Achieving Double-Digit Income Returns in a Slower Growth Market for You and

Your Investor Clients (ISBN 0-9715514-7-2)

*  *  *  *  *